(Svenska) THE SUSTAINABLE WOMAN SÖKER ÖVERLEVNADSSTRATEGIER OCH HÅLLBARHET I DALS LÅNGED
THE SUSTAINABLE WOMAN SÖKER ÖVERLEVNADSSTRATEGIER OCH HÅLLBARHET I DALS LÅNGED
| ÅR : 2016 | TEKNIK : Research, process, dialog, workshops, performativa events | TID: 2 månader |
Under ett Artist-in-Residence på Steneby söker The Sustainable Woman extern hjälp och bjuder in studenter, lärare och Dals Långeds-bor att tillsammans med henne diskutera, undersöka och pröva konkreta metoder och utopiska idéer för en större social och ekonomisk hållbarhet.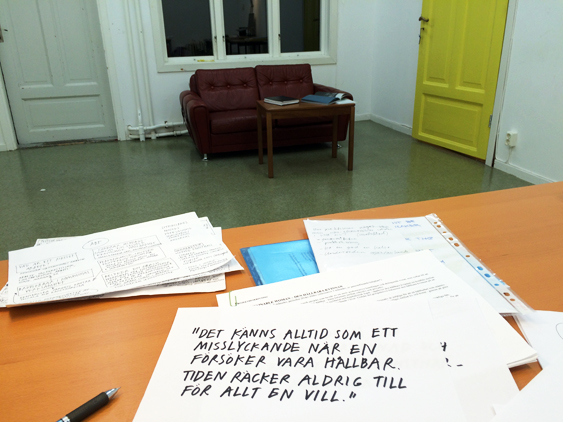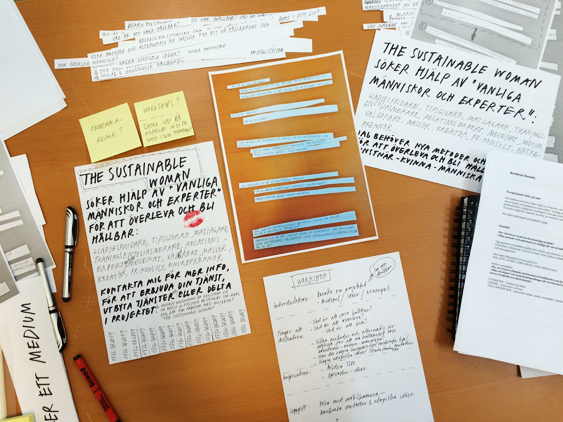 _______
REKREATION
Skogspromenader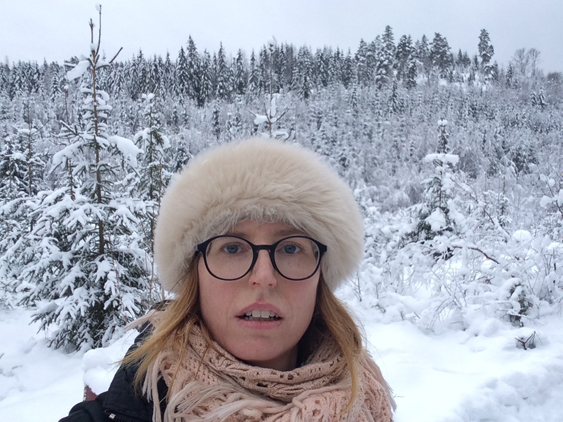 _______
Massage
The Sustainable Woman unnar sig 1 timmes massage 1gång i veckan (för projektpengarna).

______
Träningscoach
Lappen på konsum och facebock gav henne en träningscoach:
Coachen stöttar henne, sätter upp mål och gör en träningsplan. Hon pushar henne att träna och kontrollerar att det verkligen blir gjort.
Under ett skypemöte (1feb 2016) sattes upp gemensamt upp mål för träningen.
Mål: Träna regelbundet och tycka det är kul.
*4 veckor – 2 gånger i veckan
*30min rörelse: tisdag, fredag (spring 2x5min)
*Rapportera all pass
*Belöning när de fyra veckorna är avklarade: Superlyxig restaurang!
____________________________________________________________________________


REFLEKTION OCH TANKEPROCESS
The Sustainable Womans kontor och väggar är fyllda med tankar och idéer, citat och artiklar.
_______
Följ med The Sustainable Woman på solsemester till Mellerud!
Vi besöker Sunlike i Mellerud, tar en vilopaus i solstolen, njuter av den artificiella solen och doppar tårna i sanden.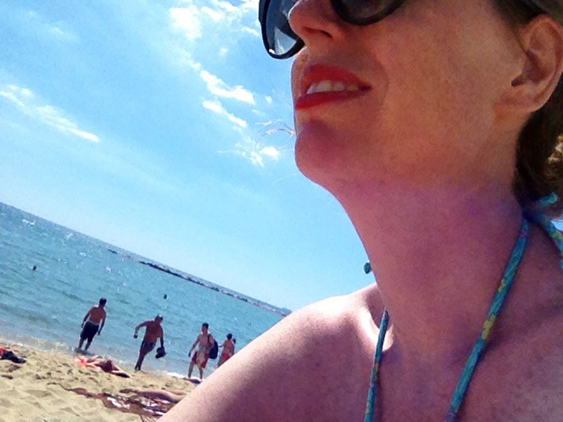 ________
Som blir till utställning och performativt event
THE SUSTAINABLE WOMANS FEEDBACK-KLINIK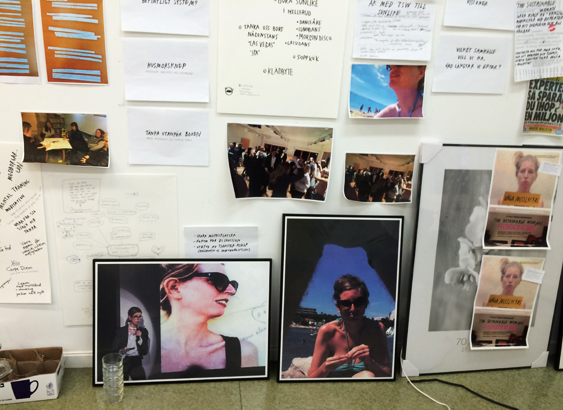 PROCESS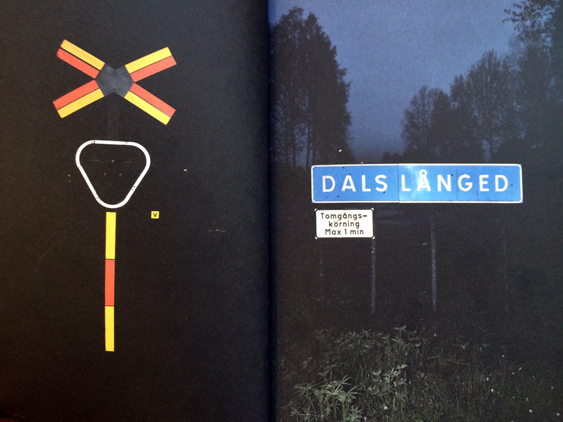 ——-
Workshop på café Schuckert, introduktion, inspiration, samtal och brainstorming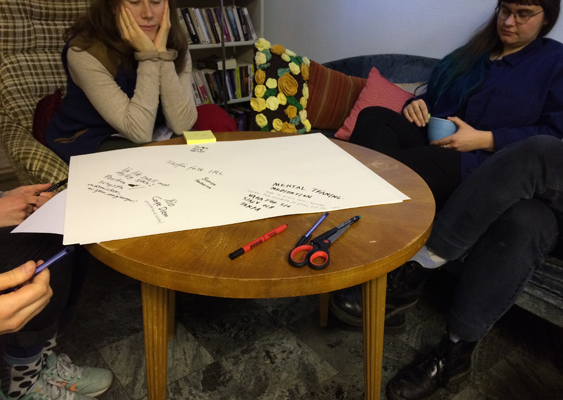 ______
Söker extern hjälp The Sustainable Woman satte upp en lapp på den lokala Konsum och postade den på facebook:
________
Workshop – Samtal och "gåvocirkel" – Deltagarna skrev ner och berättade om tre saker som de önskar få hjälp med och tre saker som de kan erbjuda.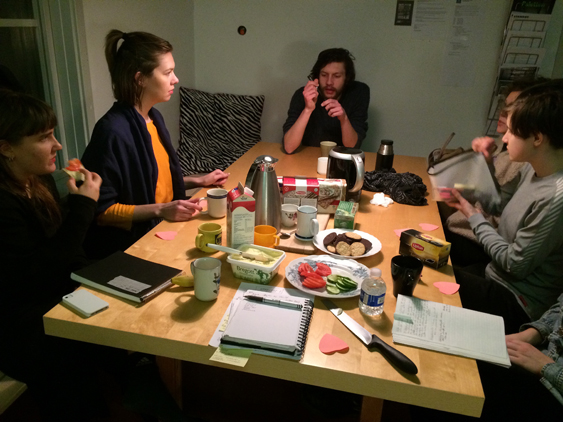 ______
"Danceoke" – 10 minuters lunchdans utifrån musikvideos.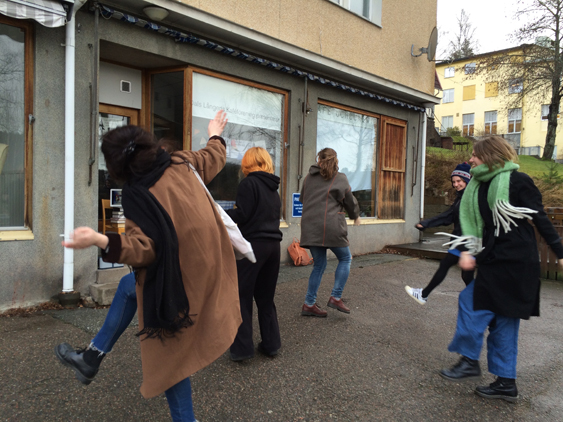 ______

Frågeformulär som mejlades ut till alla på Steneby.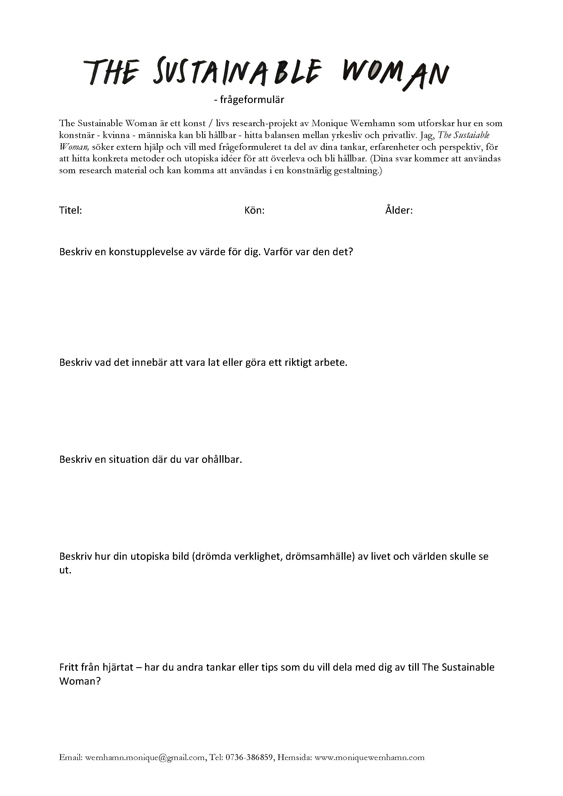 _______
"Cookalong" – Ta med dig en grönsak eller krydda så samtalar vi och lagar mat tillsammans. Eventet skedde hem hos en av workshopsdeltagarna, men inbjudan var offentlig och vem som helst var välkommen att delta.
___________________________________________________________________
Lokaltidningen nappade på lappen på Konsum och gjorde en intervju…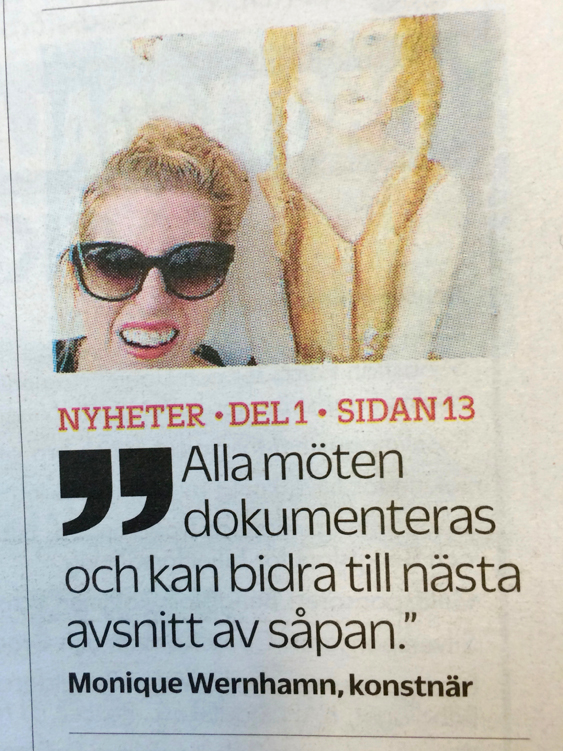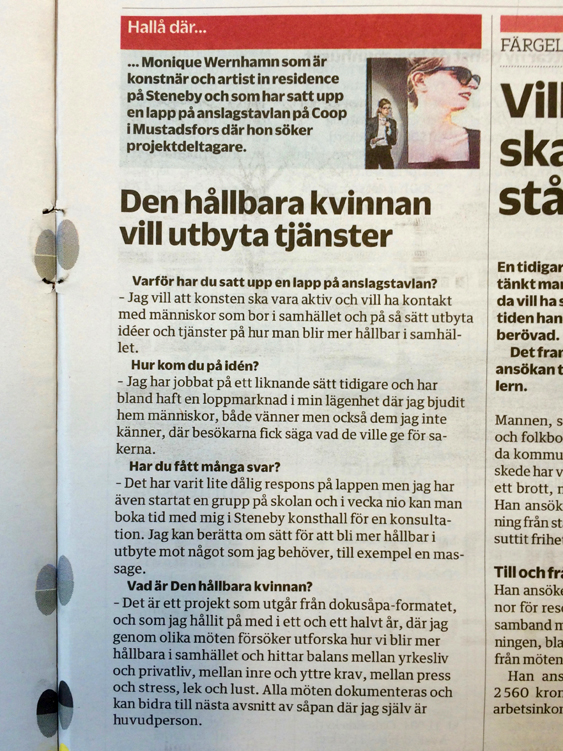 ___________________________________________________________________