The Sustainable Woman applying for a paid position, a lover, playmates, friends and collaborators
THE SUSTAINABLE WOMAN APPLYING FOR A PAID POSITION, A LOVER, PLAYMATES, FRIENDS AND COLLABORATORS
Part of the project The Sustainable woman
| YEAR: 2015 | TECHNIQUE: Performance- Lecture | TIME: 30 min |
The performance-lecture was performed at Nordic Summer University in Lituania. I, The Sustainable Woman, raised questions like: What are the alternatives and acts of resistance/recilliance we can do to sustain and survive as artists – humans?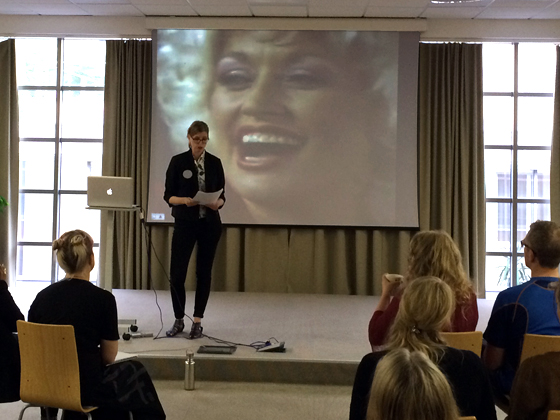 …..
"Right now I´m working with sustainability. In that spirit The Sustainable Woman invited to the event; Episode #1: What do you think it is worth?"
"This is: Episode #6: The Sustainable Woman takes one our vacation from stress"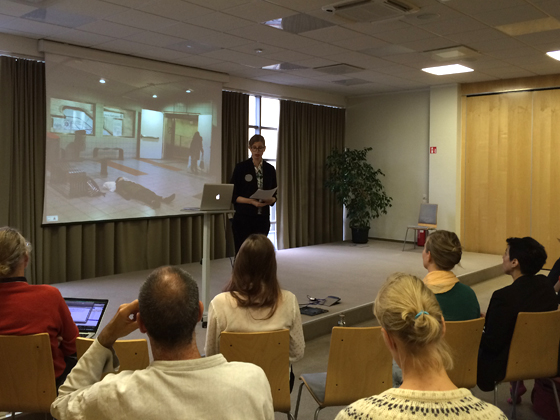 ……
"Now when I have promoted myself, I feel my stress-level rising so let´s take some time for faceial massage:"
……
…..
"…The sustainable woman revealed some cracks in the structure and got in to personal trouble and conflicts at the municipal operation. She had to sick leave herself and after some weeks she hit the wall."
…..
"Do you want a genius and a cool woman – talk with me afterwards!
And do you want some fun already now?
Stand up on the floor and dance with me!"
"I´m here today to present myself and my work, in the hope to get either a paid position, new friends, playmates, collaborators or even a lover."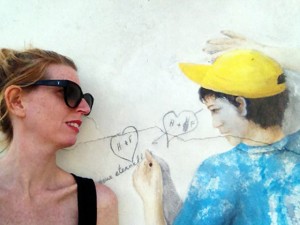 "It´s important for me to be transperant. So I tell you already now about my civil status, and familysituation: I have no kids and no partner, but I have lots of friends."

"I am the oldest sister of three sisters and two brothers, grown up in a working-class concrete area, a suburb called Hisingen in Gothenburg. I have 8 years of university-studies of which two masterdegrees. One in fashion/textile art and one in performative arts."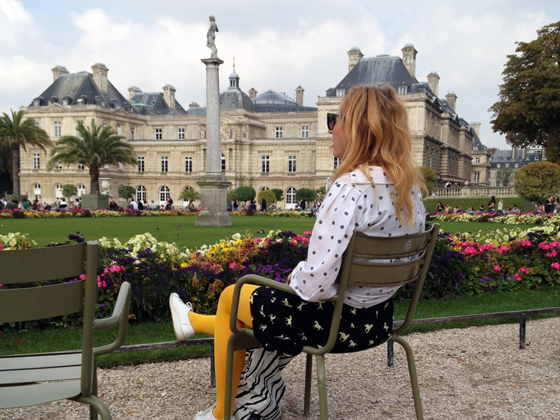 …..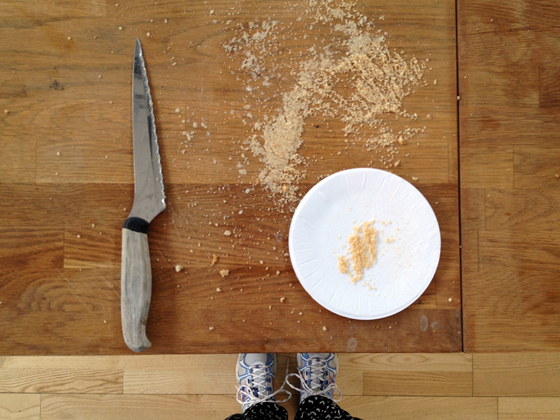 "In Episode #5: The Sustainable Woman works for her living in a municipal operation (still ongoing).
She researches what a real work is …"
…..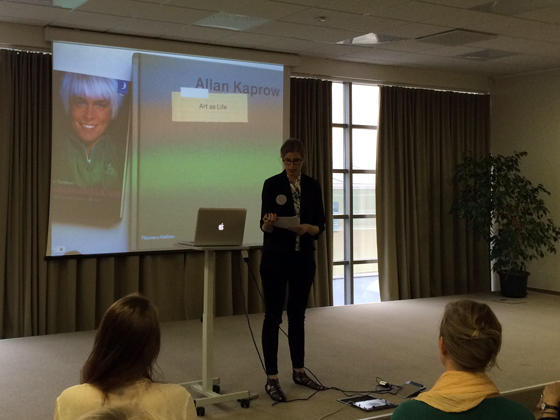 "In this era of workfare, capitalism and neo-liberalism you need to be you own entreprenneur – as I try to be here today – and the maker of your own fortune and happiness."
…..
Andrew Simonet, auteur of the book`Making your life as an artist´, says it very good: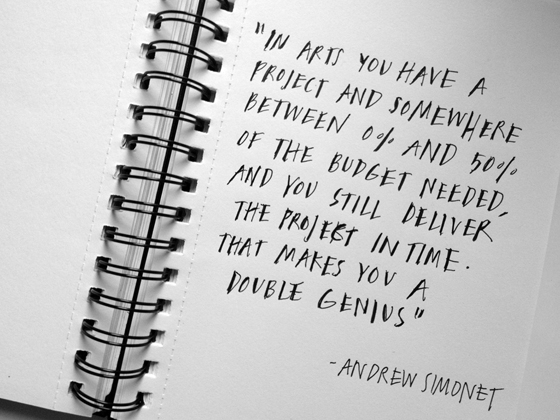 …..
"I have already now saved time for you, for a recruitment-interview. My requirements for salary are 3500 euro a month. Out from that we can start the discussion.
Are you intressted in a collaboration or a relationship, there are other values that I will calculate on and take into consideration."
.….