Frirummet (The space of liberation)
FRIRUMMET (The space of liberation)
| YEAR: 2013-2014 | TECHNIQUE: dialogue, participation, relational and performative expression | SIZE: process during 6-12mån |
A participatory driven project with five youths in Gothenburg, in collaboration with the Culture School in Gothenburg and Youth initiative Arena 29.
"I, together with five youths (between 16-19år) meet one evening a week, as well as some full days during holidays and weekends between September 2013 – February 2014. We have coffee. Talk about what it means to be young today. The issues that is important to them. -We never talk about what freedom are, our dreams … Some say they don't have any answers. I say they don't need to know, that all answers are correct. We build trust and confidence to dare. Doing tasks. Share with each other. To create works in which they participate with their thoughts, experiences and bodies. We study the issues that are most interesting. Then we create artistically through text, photo, video, sound, installation, performance."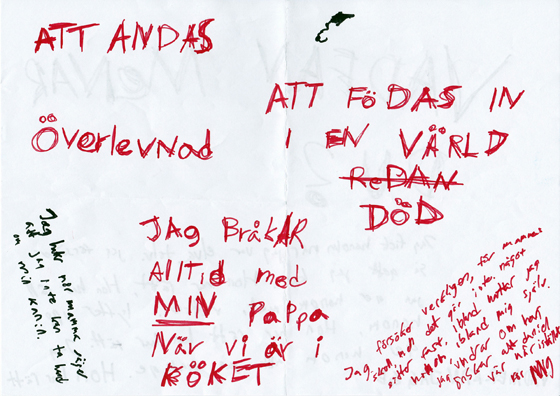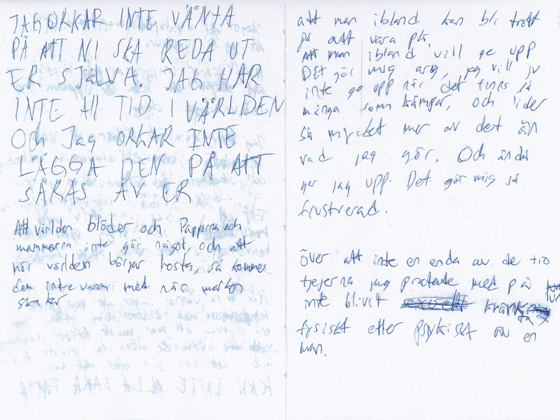 * The space of liberation is also part of the development project "Contemporary art", which aims to develop contemporary art as a subject in Culture School activities (It went on during 2013, with development funding from the City of Gothenburg). The research and start-up face for the project started and went on between autumn 2012 to spring 2013: to establish partnerships, finding local, meet youths in a reference group, do workshops at youth centres in Gothenburg, marketing of the project, etc.
THE PROCESS
Can be followed on blog:
http://vadinnebardetattvaraungidag.wordpress.com
And by the master thesis:
MELLAN DIG OCH MIG – Deltagardrivna processer och verk tillsammans med ungdomar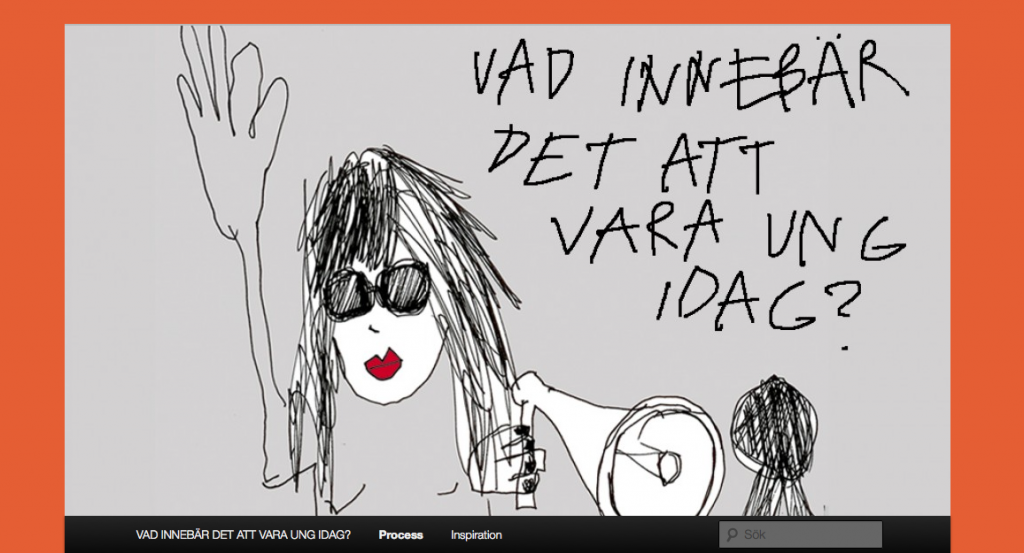 DOCUMENTATION from tasks during our meetings