The Sustainable Woman investigates sustainability, life and dreams at Solsidan, part 2
THE SUSTAINANBLE WOMAN INVESTIGATES SUSTAINABLILITY, LIFE AND DREAMS AT SOLSIDAN (THE SUNNY SIDE), part 2
| YEAR :  2017 | TECHNIQUE: Process and dialouge- oriented project and performative actions, photo, text, sound | TIME: 4months |
The project is carried out in cooperation with the social services in Skövde and Skövde Art Museum. Participants in the project are the animals on solsidan (the sunny side) – young adults with mental illness.
We meet at a meeting point in Skövde to share experiences and raise thoughts about mental illness, work / capacity for work and human value – in an era where work and economic growth are prevailing. We discuss, investigate and perform artisticly; the own stories and societies (relatives, strangers, authorities and politicians) view and treatment of people with mental illness.
The second part of the project is based on the same working method as part 1, but here we worked to produce material for a book.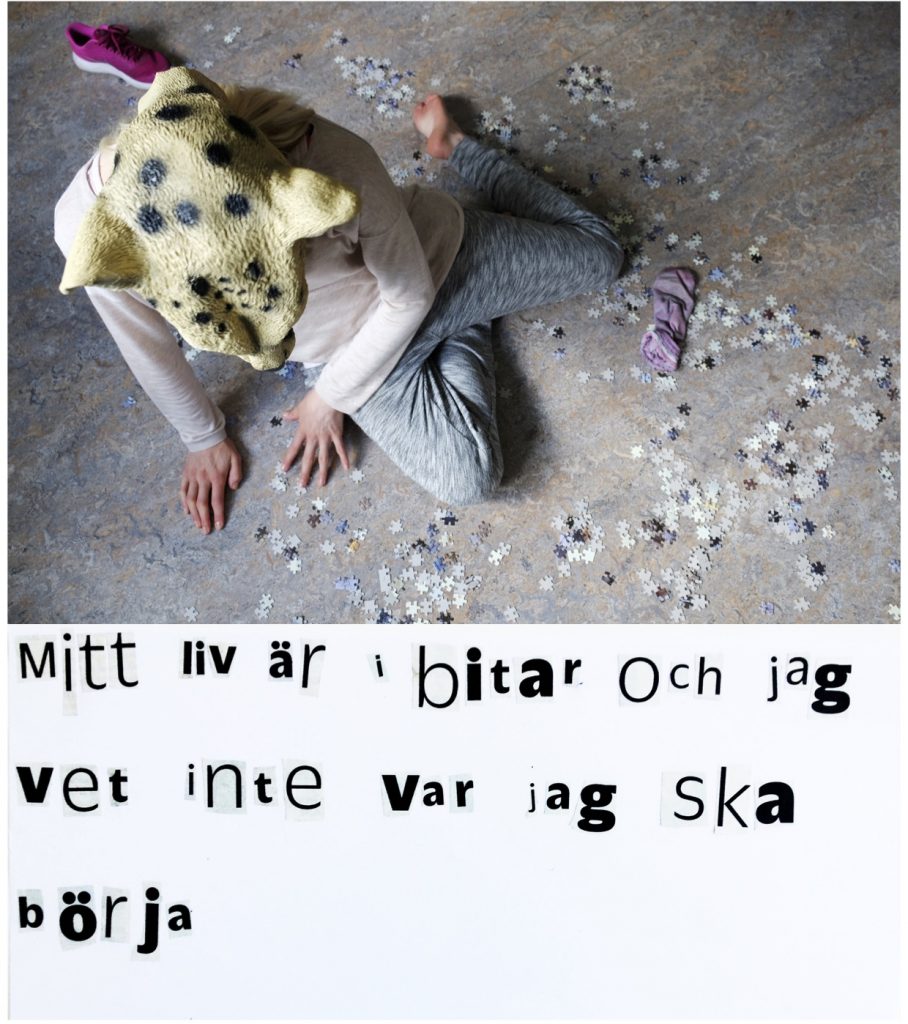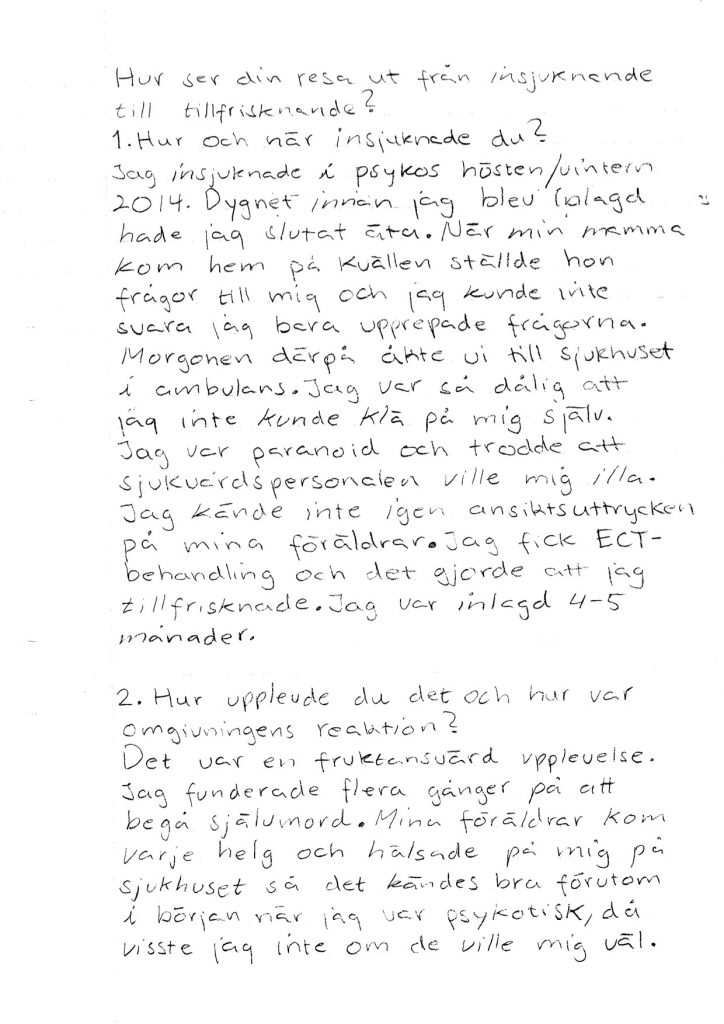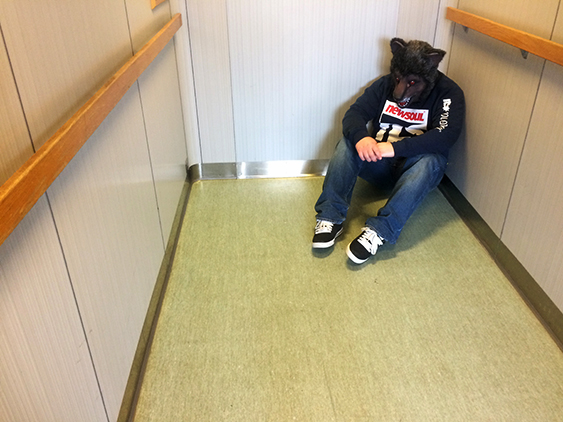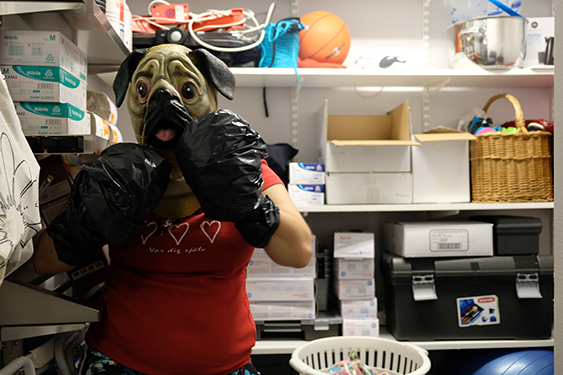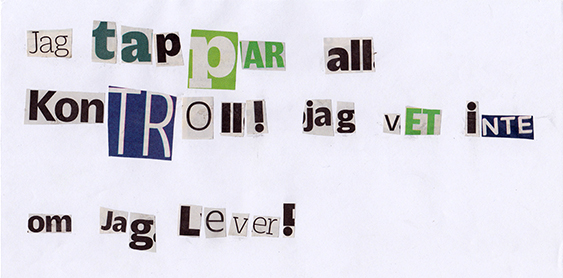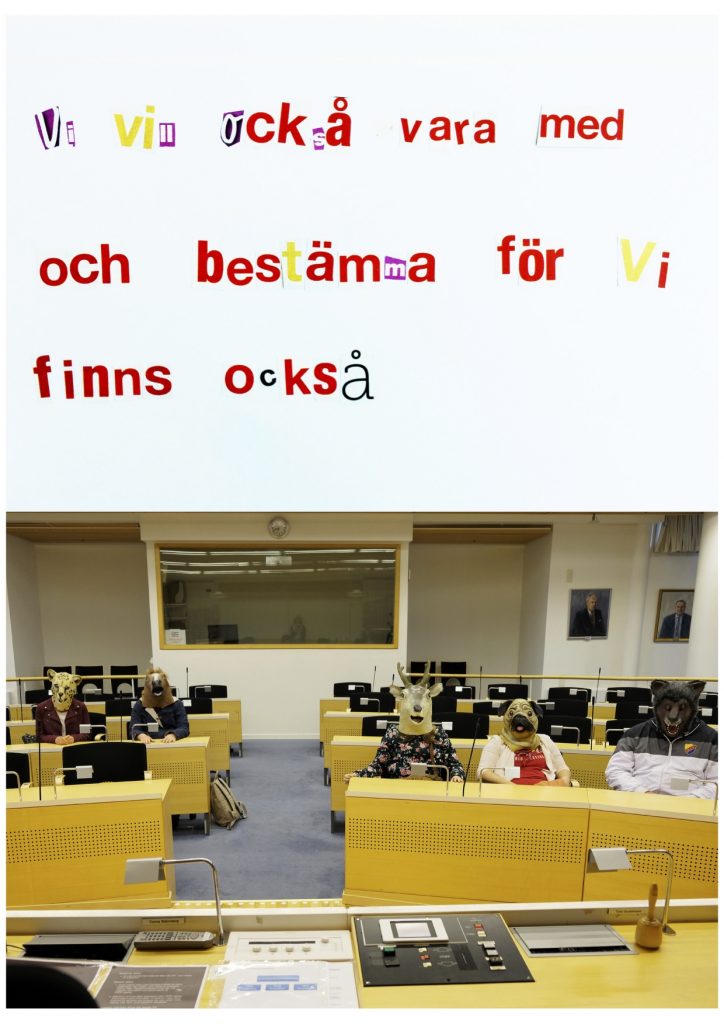 _________________________________________________________________
THE ANIMALS INTERVIEW MUNICIPAL POLITICIANS
What thoughts do you get when you hear the "psychiatric emergency department"?
What are your thought about persons hospitalized at psychiatric department?
Do you think menthally ill are the weakest in society?
What is required to improve psychiatry? What could you do?
What question would you like to ask a person with mental illness?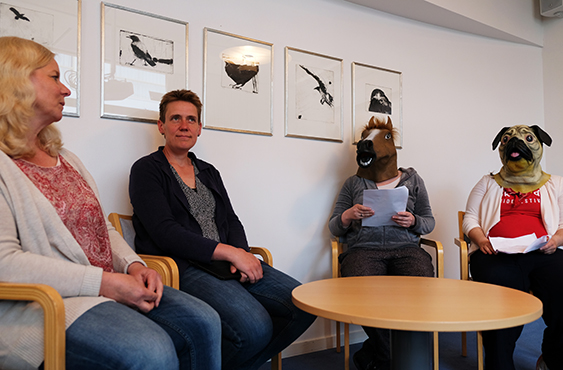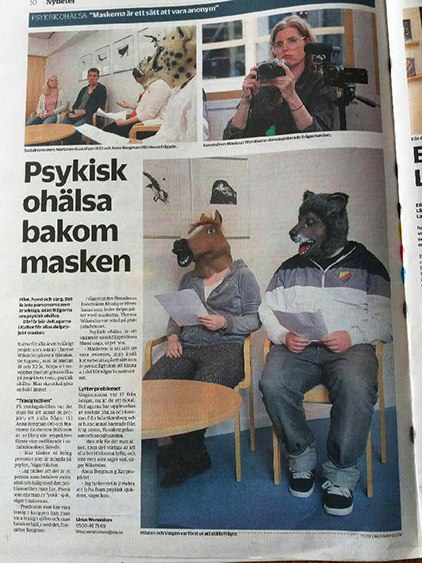 _________________________________________________________________