The Sustainable Woman investigates sustainability, life and dreams at Solsidan, part 1
THE SUSTAINANBLE WOMAN INVESTIGATES SUSTAINABLILITY, LIFE AND DREAMS AT SOLSIDAN (THE SUNNY SIDE), part 1
| YEAR : 2016 – 2017 | TECHNIQUE: Process and dialouge- oriented project and performative actions |
| TIME: 2months |
The project is carried out in cooperation with the social services in Skövde and Skövde Art Museum.
Participants in the project are the animals on solsidan (the sunny side) – young adults with mental illness.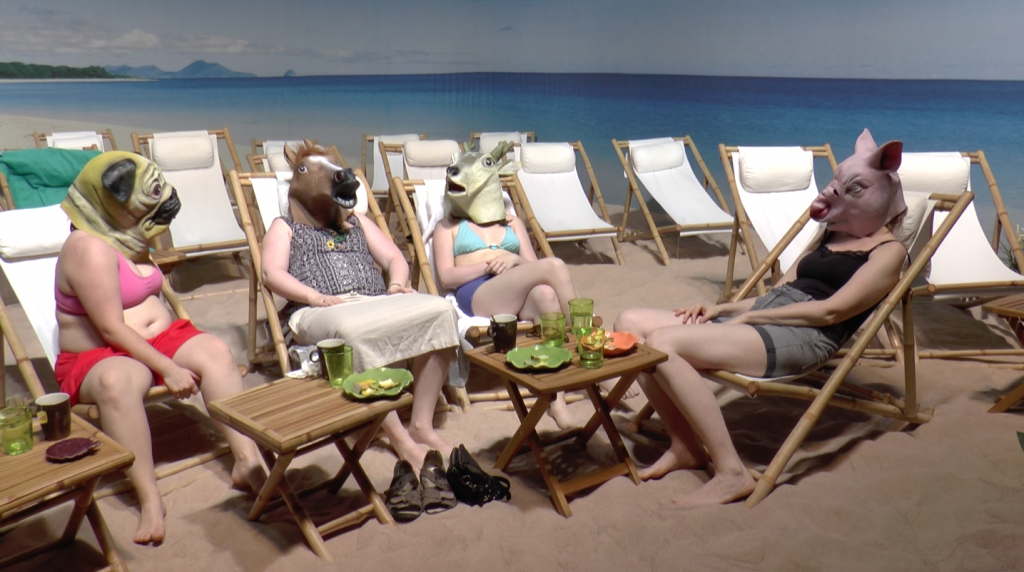 The animals going for holiday and dreaming themselfes away…
We meet at a meeting point in Skövde to share experiences and raise thoughts about mental illness, work / capacity for work and human value – in an era where work and economic growth are prevailing. We discuss, investigate and perform artisticly; the own stories and societies (relatives, strangers, authorities and politicians) view and treatment of people with mental illness.
The first part of the project led to the shortfilm Animals are also people (slide show, to the left).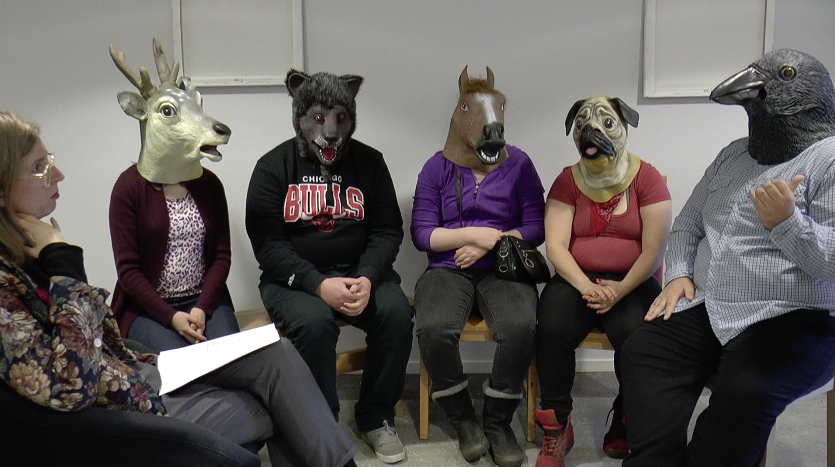 The Sustainable Woman do interviews with the animals: -How and when did you fall ill? -How did you experience it and what was the reaction from your surrounding? -What would you need to be more prosperous? -How do you experience contact with healthcare, social services and other authorities? -Have you encountered problems? -How do you consider yourself as sick / unemployed and not working?